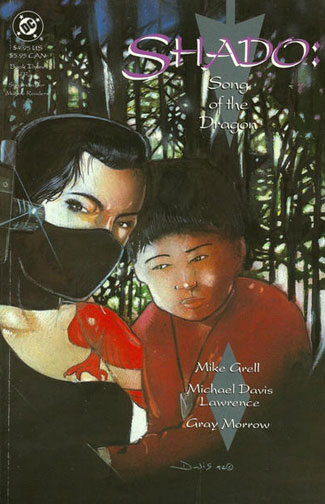 Shado: Song of the Dragon, Book Three
, DC Comics, cover-dated March 1992.
"A Force of Dragons," by Mike Grell,with art by Michael Davis Lawrence and Gray Morrow.

The Yakuza helicopters have landed at the monastery, to take out our little band of over-matched survivors. What chance do a Viet Nam burnout, a past-his-prime Korea vet and a mother and child have against the best assassins that the Japanese mob can find? And what trauma is that Viet Nam vet trying to escape from anyway? And did that one guy really just chop off that other guy's finger? Listen to the episode and find out!


Click on the player below to listen to the episode:
Right-click to download episode directly
Next Episode:
Thor #364
, Marvel Comics, cover-dated February 1986.
Promo #1: In Country
Promo #2: No Agenda
Send e-mail feedback to relativelygeeky@gmail.com
"Like" us on Facebook at https://www.facebook.com/relativelygeeky
You can follow me on twitter @ProfessorAlan
You may also subscribe to the podcast through
iTunes
or the
RSS Feed
.